http://www.people.com/people/article/0,,20388824,00.html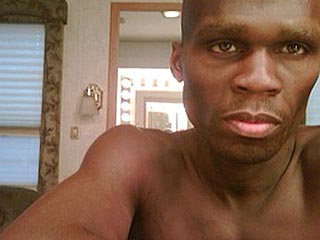 SHOCKING PHOTO: 50 Cent Loses 50 Lbs.
Courtesy 50Cent/Facebook
50 Cent sure is taking his new acting gig seriously.

Not only has the rapper, 34, for his upcoming flicks, he also reportedly dropped more than 50 lbs. – slimming down from 214 to 160 – in order to play a cancer-stricken football player in Things Fall Apart, due out next year.

Photos posted on show a gaunt 50 Cent, real name Curtis Jackson, with sunken cheeks, a result a liquid diet and strict exercise regimen for more than two months.

In addition to Things Fall Apart, the rapper is costarring with in the drama Twelve and will be kicking off his U.S. tour Friday in Cleveland.

Why Is 50 Cent Removing His Tattoos?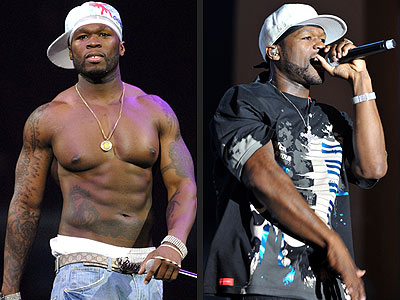 Gary Gershoff/WireImage; Boris Grdanoski/AP
50 Cent is erasing some of his past – literally.

The rapper – whose real name is Curtis Jackson – has begun removing most of his tattoos. Turns out, that ink is causing a problem as he turns his focus to acting, with roles in the upcoming drama Twelve, costarring , and the football flick Things Fall Apart, due out next year.

"It cuts down on the amount of time I have to spend in makeup covering them up," 50 Cent says about his decision, which he calls "an ongoing process."

Still, don't expect him to rid himself of all the ink. His arms may be tattoo free, but 50's vowed to keep a tattoo on his back.